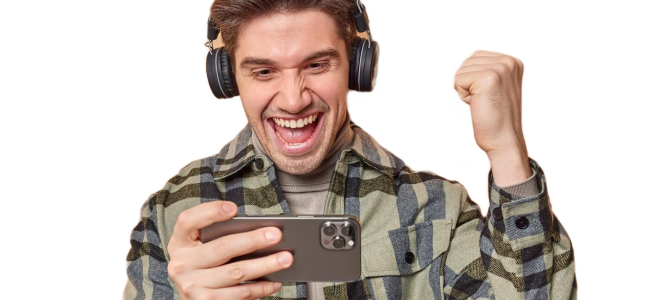 To ensure you can shop and interact with confidence at pennywise.net.au please find following our terms and conditions
The services available at http://www.pennywise.net.au are provided by Pennywise ("Pennywise", "we", "us" or "our", which means any and all companies in the Pennywise Group), located at 50 Limestone St, Ipswich, QLD, 4300.  
We operate as a Licensed Second Hand Dealer & Pawnbroker under the Second-hand Dealers and Pawnbrokers Act 2003 (QLD) under Companies BJDJ PTY LTD (Licence 3565701) and HERVEY BAY LOANS PTY LTD (Licence 3590166)
This User Agreement describes the terms and conditions applicable to your use of our services available under the domains and sub-domains at http://www.pennywise.net.au  If you do not agree to be bound by this User Agreement, you may not use or access our services.
You must read, agree with and accept all of the terms and conditions contained in this User Agreement, which includes those terms and conditions expressly set out below and those incorporated by reference, before you may become a user of the Site. We strongly recommend that, as you read this User Agreement, you also access and read the information contained in the other pages and websites referred to in this document, as they contain further terms and conditions which apply to you as a Pennywise website user.
We may amend this User Agreement at any time by posting the amended User Agreement on the Site. Any amended User Agreement will govern new user registrations from the date that it is posted on the Site. Existing users will be bound by the amended User Agreement after the expiry of 30 days following the date of the posting of the amended User Agreement on the site. No other amendment to this User Agreement will be effective. 
1. User ID
1.1 You may choose to set up a User ID and password on completion of registration.
1.2 You are responsible for all actions taken under that User ID and password and shall only use the Site using your own User ID and password. You must make every effort to keep your password safe and should not disclose it to any other person.
1.3 You may not transfer or sell your User ID to any other person.
1.4 You may not permit, either directly or indirectly, any other person to use your User ID or password. 
1.5 If you prefer to not set up a User ID you are welcome to make purchases as a guest.
2. Errors
2.1 Due to the fact that sales take place in an automated environment, errors can occur without the knowledge of the seller. Accordingly, if due to operator error or computer software error, an item is listed for sale for a zero price or for a price below what the operator intended or if the item has been disposed of or become unavailable for any reason, then the sale can be cancelled by Pennywise at any time before the goods are dispatched any postage or other money already received will be refunded.
3. Payments and Release of Goods
3.1 Customers have a number of choices regarding payments for purchases at pennywise.net.au. For all Credit Card transactions www.pennywise.net.au payment portal is PCI DSS (Payment Card Industry Data Security Standards) compliant as required by Australian Law.
3.2 Payment options include
(a) Credit Card Online: Customer enters required card details into secure payment portal at pennywise.net.au
(b) Paypal: Payment is processed online as a Paypal member using the customers Paypal account or as guest using the Paypal portal
(c) Cash or Credit Card instore: Customers are welcome to pay in person at any Pennywise Retail Store
3.3 Please note that for security purposes we do not take credit card details over the phone.  Any credit card purchases can only be made through the online portal or in person in a Pennywise Store
3.4 Release of Goods:
(a) Goods will only be released once Pennywise can confirm authorised payment has been received. In instances outside of our control that prevent payment being authorised, Pennywise reserves the right to withhold goods until such time that payment can be verified.
(b) Photo ID will be required for all online orders being collected in store and can only be collected by the purchaser.
4. Additional Verification
4.1 Due to the unfortunate high potential of fraud with online purchases, our fraud detection software may flag your order for additional verification. This is a necessary step to protect our customers and also any loss to Pennywise.
4.2 If you are asked for additional verification of your order, we may request to see a copy of your Photo ID (including your shipping address) and payment method. In instances where we cannot verify your details to our satisfaction we will cancel your order and refund any monies through the original channel of payment
4.3 We understand that some customers may not feel comfortable sending us this information in which instance we will cancel your order and refund any monies through the original channel of payment
4.4 Your information and data is stored in compliance with our privacy policy and only used for the purposes of verifying your Identification and Payment Method
5. Warranty policy
5.1 When purchasing goods from Pennywise stores or website, Customers are entitled to assume:-
(a) The goods they are purchasing are of satisfactory quality;
(b) The goods are fit for all purposes for which they are supplied and intended;
(c) The goods are operational sound and safe to operate;
(d) That the goods match that description provided at the point of purchase
5.2 If any of the above items are breached, the customer may be entitled to certain remedies which include repair, replacement or refund.  As all items sold on our website are distributed by our stores, the customer should contact the store where the item was purchased or distributed from.  If unsure, this information can be found on your receipt. Most items have a 90 day Warranty with the exception of Clearance or sold 'as is' items. 
5.3 We do not refund or exchange for:
(a) Change of mind
(b) Damage or wear and tear caused after the purchase
(c) Goods returned by someone other than the original purchaser unless expressly authorised to do so
6. Return of defective goods
6.1 Nothing in this Returns Policy shall affect the statutory rights of any consumer.
6.2 After purchasing and receiving items it is expected that you as the buyer would conduct a reasonable inspection of the item/s and advise us of any defect within 7 days
6.3 In the case that an item is defective you must return the item/s within 7 days of notifying us of the defect
6.4 On receipt of defective item/s we will inspect and assess the item/s and determine an appropriate outcome which could be one or a number of options including refund, replacement or repair.
7. Valuations
7.1 Where a valuation is provided along with an item, the valuations are for Second Hand Insurance Replacement purposes where the Independent Valuation was undertaken for the second hand markets. The valuation does not guarantee any future resale price or infer any original purchase price
8. Your Information and Privacy
8.1 Your privacy is very important to us. Accordingly, we have developed this Policy in order for you to understand how we collect, use, communicate, disclose and make use of personal information. The following outlines our privacy policy.
8.2 Before or at the time of collecting personal information, we will identify the purposes for which information is being collected.
8.3 We will collect and use personal information solely with the objective of fulfilling those purposes specified by us and for other compatible purposes, unless we obtain the consent of the individual concerned or as required by law.
8.4 We will only retain personal information as long as necessary for the fulfilment of those purposes.
8.5 We will collect personal information by lawful and fair means and, where appropriate, with the knowledge or consent of the individual concerned.
8.6 Personal data should be relevant to the purposes for which it is to be used, and, to the extent necessary for those purposes, should be accurate, complete, and up-to-date. 
8.7 We will protect personal information by reasonable security safeguards against loss or theft, as well as unauthorized access, disclosure, copying, use or modification.
8.8 We will make readily available to customers information about our policies and practices relating to the management of personal information.
8.9 We are committed to conducting our business in accordance with these principles in order to ensure that the confidentiality of personal information is protected and maintained.
9. Breach
9.1 Without limiting our other remedies, we may limit your activity on the Site, immediately suspend or terminate your user registration and refuse to provide our services to you without notice to you:
(a) if you breach this User Agreement;
(b) if, despite our reasonable endeavours, we are unable to verify or authenticate any information you provide to us; or
(c) if we believe that your actions may cause us financial loss or legal liability.
10. No warranty
10.1 We (and our parent, subsidiaries, affiliates, officers, directors, agents and employees) do not guarantee continuous, uninterrupted or secure access to our services, and operation of the Site may be interfered with by numerous factors outside of our control.
10.2 Our website and our services are provided "as is" and as and when available, and to the extent permissible by law, we exclude all implied warranties, conditions or other terms, whether implied by statute or otherwise, including without limitation any terms as to skill and care or timeliness of performance.
10.3 Some jurisdictions do not allow the disclaimer of implied warranties, so the foregoing disclaimer may not apply to you.
11. Limitation of liability
11.1 Nothing in this User Agreement shall limit or exclude our liability for direct damages resulting from fraudulent misrepresentation from death or personal injury due to our negligence or the negligence of our agents or employees.
11.2 Subject to the foregoing, we (including our parent, subsidiaries, affiliates, officers, directors, agents and employees) will not be liable for any economic losses (including, without limitation, loss of revenues, profits, contracts, business or anticipated savings), any loss of goodwill or reputation, or any special, indirect or consequential damages (however arising, including negligence) arising out of or in connection with this User Agreement or your use of services covered by this User Agreement.
11.3 Some jurisdictions do not allow the exclusion of incidental or consequential damages, so the above exclusion may not apply to you.
11.4 We (including our parent, subsidiaries, affiliates, officers, directors, agents and employees) also have no liability of any sort (including liability for negligence) for the acts or omissions of other providers of telecommunications services or for faults in or failures of their networks and equipment.
12. Indemnity
12.1 You agree to indemnify and hold us and (as applicable) our parent, subsidiaries, affiliates, officers, directors, agents, and employees, harmless from any claim or demand, including reasonable legal fees, made by any third party due to or arising out of your breach of this User Agreement or your violation of any law or the rights of a third party.
13. Notices
13.1 Unless otherwise explicitly stated, notices to Pennywise must be sent by registered mail to Pennywise, 50 Limestone St, Ipswich, Queensland 4300 and notices to you will be sent to the email address that you provide to Pennywise during the registration process (receipt is deemed to have occurred within 24 hours after an email is sent, unless we receive notice that the email address is invalid), or by registered mail.
14. Governing law and legal compliance
14.1 This User Agreement shall be governed by and construed in accordance with Australian law and subject to the exclusive jurisdiction of the Australian courts.
14.2 Any contract for the purchase of an item on Webshop will also be deemed to have been made at the store where the item is located and shall be subject to the relevant State or Territory legislation governing the sale of second hand goods.
14.3 In respect of every such sale, Pennywise acts as an agent for the store which is the owner of the item being sold.
14.4 The laws of your country may be different from Australian law, including laws governing what can be legally offered, sold, exported, bought or imported.
14.5 There may be additional legal requirements, relating to (for example) the requirement to hold a license to buy or sell certain items, or to register a transfer in a central registry.
14.6 You shall comply with all applicable domestic and international laws, statutes, ordinances and regulations regarding your use of our service and your bidding on, listing, purchase and solicitation of offers to purchase and sale of items.
14.7 There is no practical way for us to continually monitor the laws of every country, or each user transaction. Please do not assume that you are allowed to do what other users do, or that we are approving or validating any transaction, even if you have successfully made similar sales or purchases in the past.
15. Dispute resolution
15.1 Pennywise is a responsible and professional organisation that cares about the service you receive.
(a) If you are not happy for any reason we recommend that you initially make contact with the outlet you have been dealing with. However, disputes between you and Pennywise stores regarding our services may be reported to the Complaint Contact person.
(b) In the instance that you feel your complaint has not been sufficiently resolved please send your correspondence to online@pennywise.net.au and a representative will contact you within 48 hours of receiving your complaint.
(c) If we have not been able to appropriately resolve your complaint we suggest you contact the Office of Fair Trading in your State or Territory.
16. Advertising & performance tracking
16.1 To optimise the functionality of our website and improve customer experience we use cookies to collect relevant information about your visits and behaviour on our website. This information includes items such as:
(a) The Server that your computer is logged onto.
(b) The time, date and duration of your browsing session.
(c) The browser and device you are using.